MocLan Hotel is located in the busiest center of Phu Nhuan District, Ho Chi Minh City, the road concentrates many famous restaurants, coffee shops and entertainment services. The airport is just 5 minutes away and easily accessible to downtown districts and sightseeing places.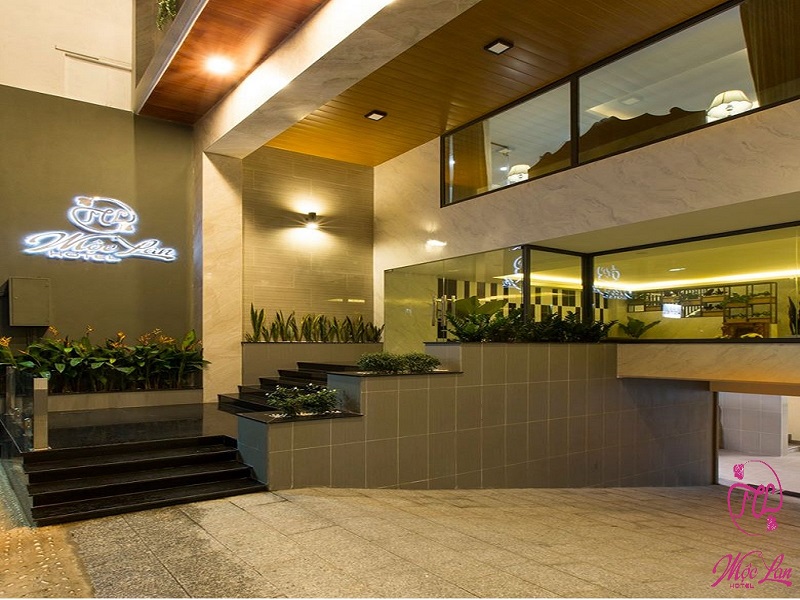 Room system:

With more than 70 rooms of various styles ranging from standard to high-end, from romantic to luxurious to suit the needs of customers, will bring to customers the wonderful experience every time visit the hotel.
Equipments: Smart TV, Led TV, Inverter air-conditioner, Refrigerator, Hair dryer, Relaxing bathtub, Oil lamp, Love chair, ...
The system of blankets, bed sheet, pillow, mattress advanced, carefully selected so that you can feel the comfort, most comfortable when resting.
Bring you the private space between the bustling Saigon with one-way glass system.
Luxury room (Moc Lan 4)

Vip room (Moc Lan 4)
Vip room (Moc Lan 1)
Vip room (Moc Lan 2)
Vip room (Moc Lan 3)
Customer Service: Moclan Hotel is available to help you book airline tickets, train tickets, tours in and out. In addition, special advice you decorate, organize propose, birthdays, memories, ... whether customers on business trips do not miss the occasion.
Good price policy: In addition to the incentives for regular customers "Vip Member". Guests staying more than 10 days or booking more than 5 rooms will be discounted 10% of room rate (Not applicable for Saturdays, Sundays, holidays, Tet)
Contact with Moclan Hotels:
Tel: 028.7300 4858
Hotline customer care: 0937.744.844
E-mail: ctytmdvksmoclan@gmail.com